Jodai temple and Rausu shrine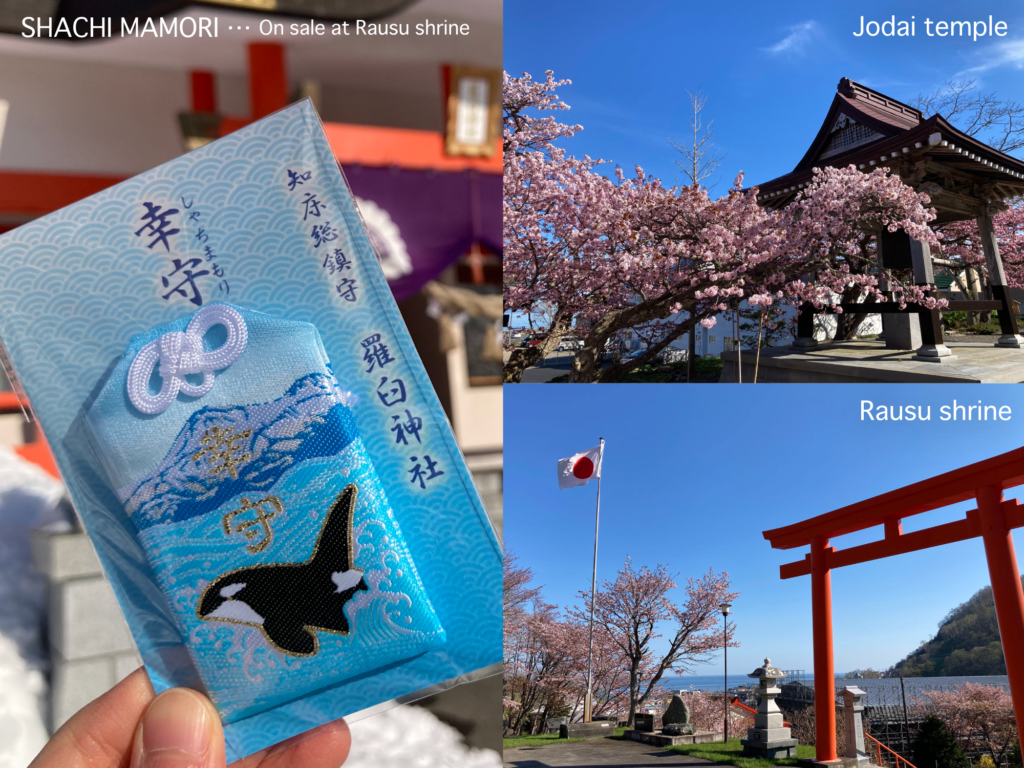 Get a "SACHI MAMORI" at Rausu shrine which will brings you a happiness.
SACHI means happiness, MAMORI means charm in Japanese language.
Both places are good point to see cherry blossoms.
Rausu is known as one of the last place to bloom cherry blossoms in JAPAN.
Shiretoko Rausu visitor center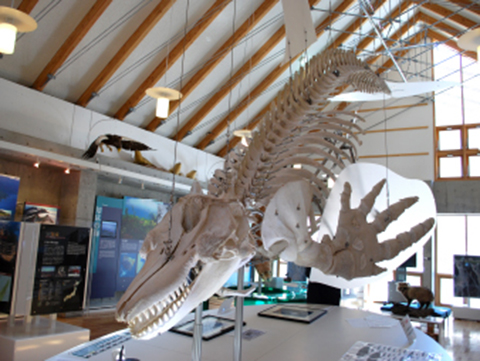 Located in the forest as an entrance of the Shiretoko National Park.
Be able to learn about nature and animals of Rausu, also can take a lecture for trekking.
The video of four seasons in Rausu is the master piece.
There is a geyser behind the facility and it's squirt about once an hour.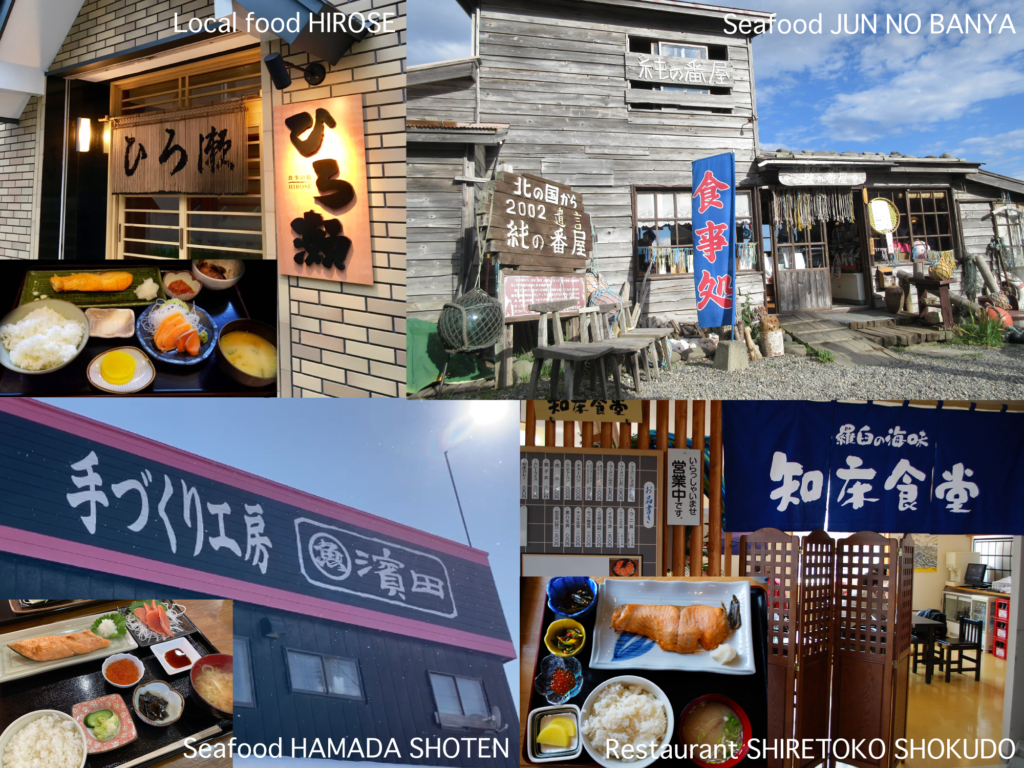 Enjoy seasonal fish for spring "TOKISHIRAZU". It's precious because the amount of catch them is not so many through a year.
Be able enjoy both Sashimi and grilled at the same time by eating Tokishirazu meal set.
Whale and Bird Watching cruise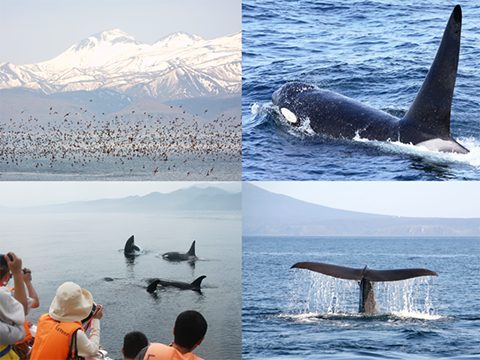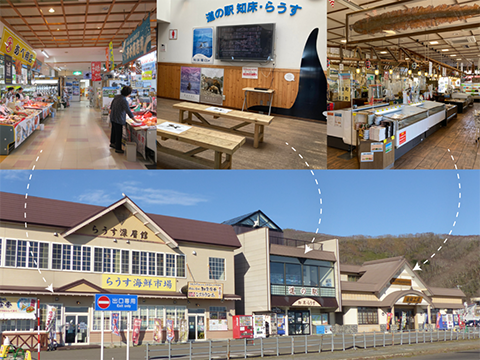 Have a break time and enjoy shopping at MICHINOEKI.
Get snacks and sweets for your treat. Kombu sticks and Kombu ice cream is popular.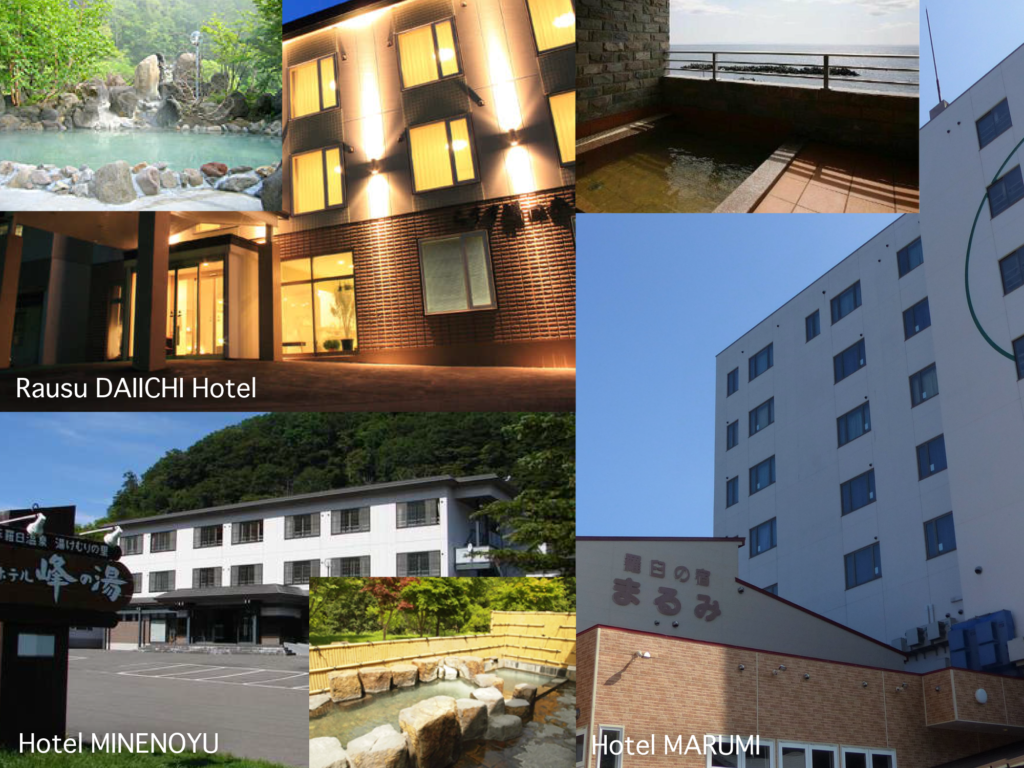 Have a dinner and relax at Hotel with hot spring.
The quality of hot spring in Rausu is great and it's good for your health.

Trekking at Kumagoe water falls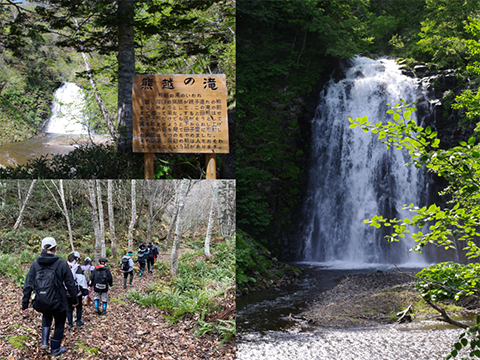 It's located on the way to The Shiretoko pass.
The trekking course is about 2 hours go and back, so it's not hard for beginners as well.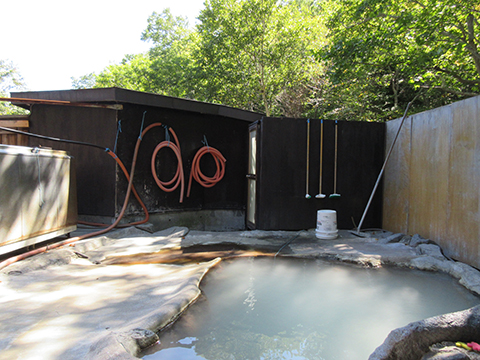 Located in the forest along the Rausu river.
Fisherman and locals use it daily.
Well known as great quality of hot spring and its high temperature.
Please follow the rules.
Rausu Kunashiri observation Tower
The best spot to observe whole the Rausu town.
You can see the Kunashiri island and Mt. Rausu when the sky is being clear.
Be able to learn about history between Rausu and Kunashiri island.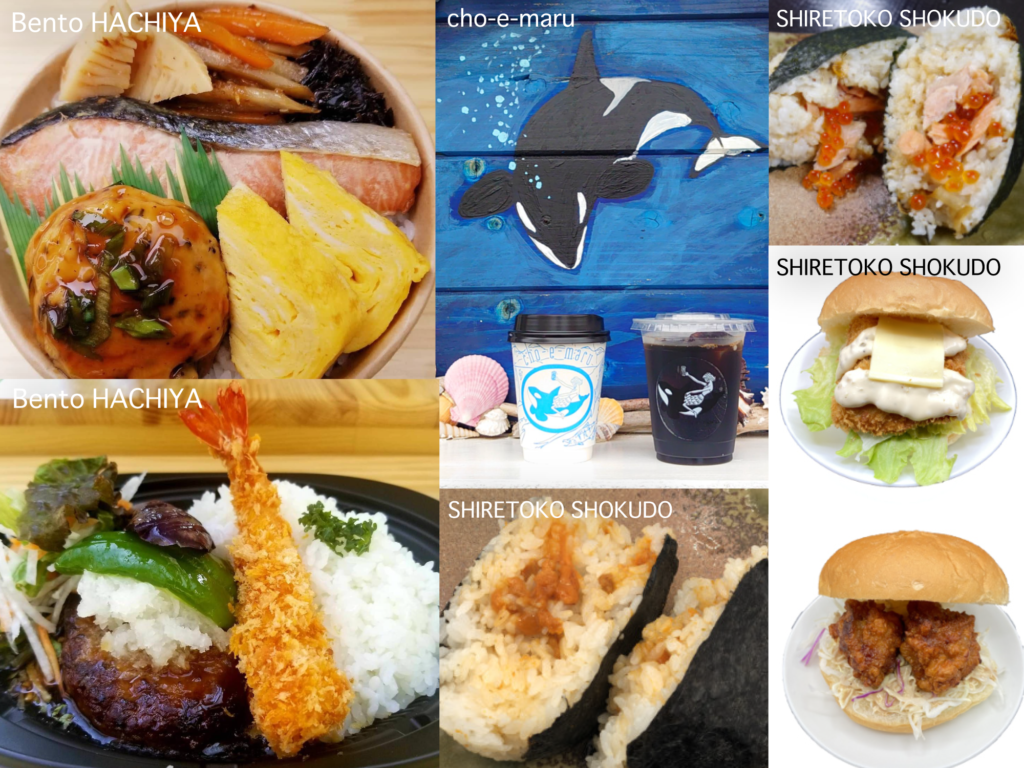 Enjoy take out food made by fresh seafood and local ingredient.
Get a fast food and find your favorite place to enjoy your lunch time.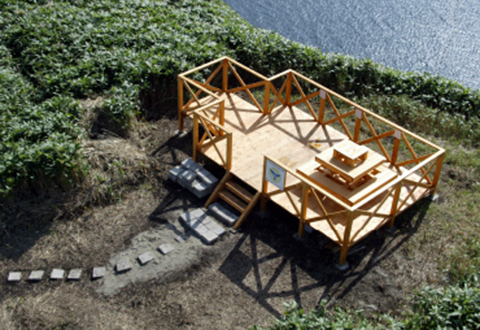 Be able to see beautiful views of Nemuro strait and Kunashiri island.
Might be able to see whales and orcas using a binoculars.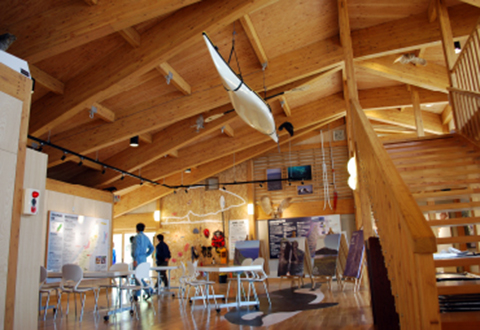 Be able to learn about wildlife of both in the sea and mountains in Shiretoko.
Be able to get informations and lecture for go into the nature safely, such as a Shiretoko cape, Mountains, and ocean.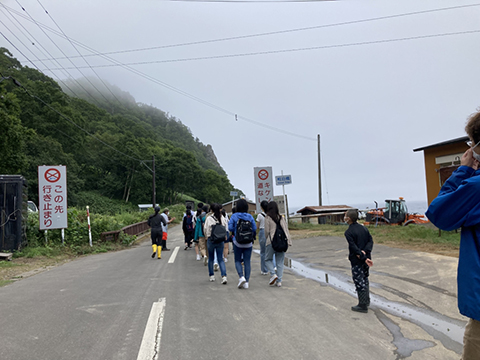 The end point of the Route 87 and not able to go any further by car.
This place is in the Shiretoko National Park. Therefore, the water around here is clear and air is fresh, so you can feel difference from the town atmosphere.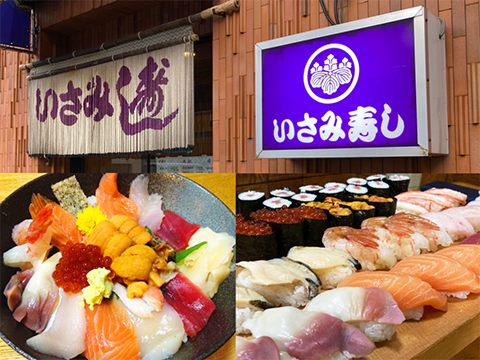 Enjoy fresh and tasty sushi dinner.
The sushi restaurant "ISAMI" is popular from not only tourists but fisherman and local people.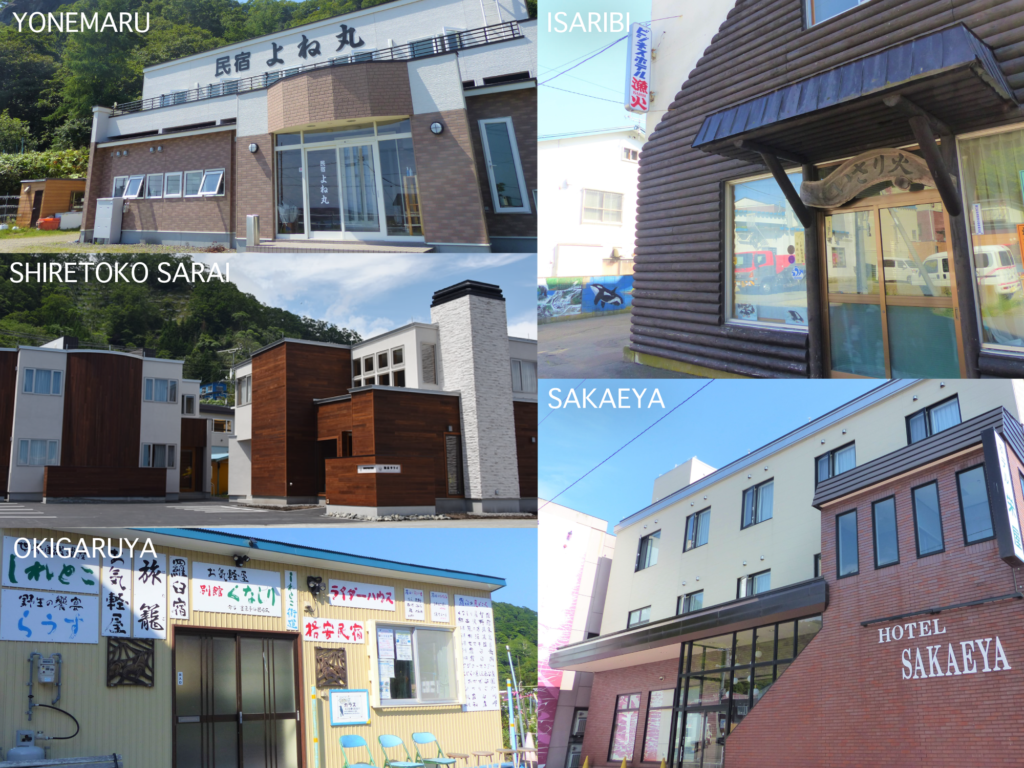 Staying the Hotel in down town is easy and convenient way if you would like to enjoy local meals and drinks at restaurants.