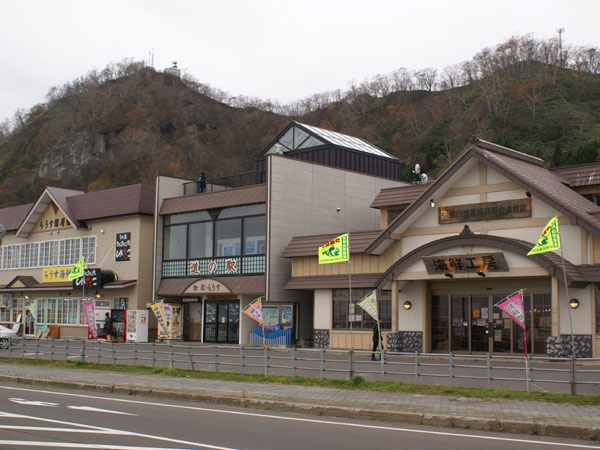 TEL 0153-87-5151
ADDRESS 086-1833 361-1 Honcho Rausu Menashi Hokkaido( Along The Route 334 )
DAY OFF New years day off(12/28~1/5)
OPEN 9:00~17:00(APR~AUG)、10:00~16:00(NOV~MAR)
STAMP Same as the term and the hours time up above
CARPARK General car:150 Large car:3 Priority car:2
※ Route 334 is closed from November to April due to winter weather condition.
Michi no eki "SHIRETOKO・RAUSU" is located in the center of Rausu town, is along the Route 335. It's also close to the entrance of Shiretoko pass which you can use to go to Utoro Shari. The location is magnificent, there is the Nemuro strait in fromt, Mt.Rausu in back. Rausu has designated as a World natural heritage 2005. There is a great natural environment remaining and bears and orcas living which is the top of ecosystem both sea and land. Also Rausu is blessed with sea environment. You can eat rare fishes which can't have in another places and the kind are a lot. You can have them at the shops and restaurant around the Michinoeki. Every information about Rausu are able to get in Michinoeki "Shiretoko・Rausu".