※All the events in Rausu is not holding right now due to preventing infection of the coronavirus.
Shiretoko Yukikabe Walk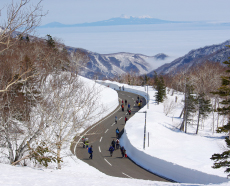 Shiretoko pass is closed during winter because of snow. The event "Shiretoko Yukikabe Walk" hold in spring before opening the gate of the Shiretoko pass. The gate will be opened around end of April every year. "Yukikabe" means snow wall in Japanese. You can walk along high wall of snow as you can see in photo. You can enjoy great landscape as well which is Mt.Rausu, Nemuro strait, and Kunashiri island if the weather condition is good.
Shiretoko Biraki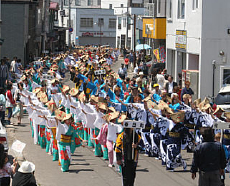 This is the first Festival in every year and it has long history for about 50 years. The main event is dancing in the Rausu port which is participate almost whole the townspeople. People enjoy events of the festival such as tug of war (Tsunahiki), dodgeball and more.
Rausu Shrine Festival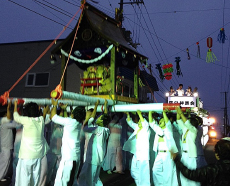 Rausu shrine is the only shrine in Rausu and It's said protect safe of fisherman. Young people carrying a portable shrine (Mikoshi) and woman dancing Japanese traditional dance is entertain the people.
Shiretoko Kombu Festa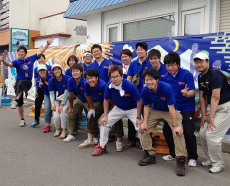 It has started in 2014. The theme is to actitate the "Honcho street" which is in behind of Michinoeki "Shiretoko Rausu" and popularization of Rausu kombu. Fishing experience using real equipment and demonstration of processing is rare experience and enjoyable. Enjoy the Rausu kombu with Looking, Touching and eating!   Official Facebook
Autumn Festival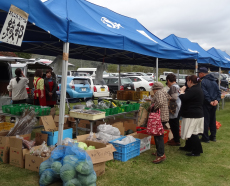 It's organized by women working at Fisheries association and Chamber of Commerce in Rausu town. You can get local products which is processed fish, handmade goods and more. There is space for children playing so you can enjoy with family as well.
Rausu industrial festival "Isaribi Matsuri"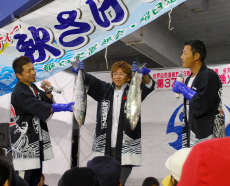 This festival hold September which is the most lively season for fishery through the year. Everyone pray and appreciate for the big catch. Free salmon and ikura bowl and Salmon charity auction is popular in this festival.
Kaachan no Gokkoichi (Fish market)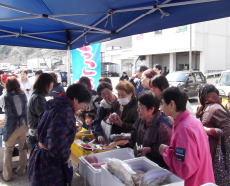 It's organized by wife of fishery and you can get rare fish with affordable price. You can feel local atmosphere at this market.
Rausu OJIRO Festival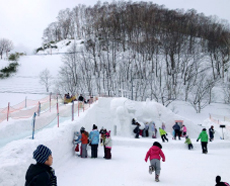 Rausu Chamber of Commerce organizes this event for entertain local kids and tourists to enjoy cold winter season here in Rausu.