Learn about sea of SHIRETOKO RAUSU, World Natural Heritage.
Learn about sea of Rausu, where blessed with great nature. It is known as a one of the top-class fishing spots in Japan thank to unique nature environment of Shiretoko.
Rausu fishing port auction・Fishing market tour
You can watch the auction between brokers at the Rausu fishing port in a close distance, also listening explanation of fishes which has caught at sea of Rausu. You will be surprised about variety of fishes in Rausu. Also, in the Autumn, you can see huge number of salmons which has just caught, and fisher who work hard in the port from second floor of fishing port.
Implementation period: All season (Salmon season is September to November.)
※Reservation required (Please ask advance)
※The best season is spring to autumn due to decreasing of fish species in the winter.
At the Rausu fishing port. They are sorting salmons which has just caught.
Sometimes it starts before sunrise. You will be surprised that speed of sorting salmons.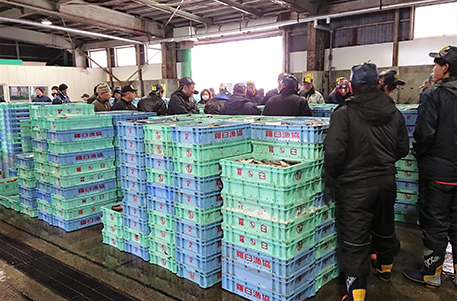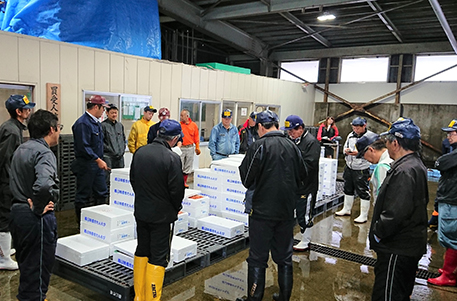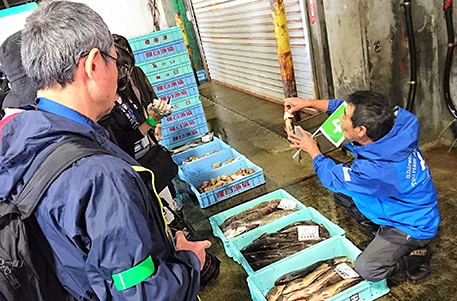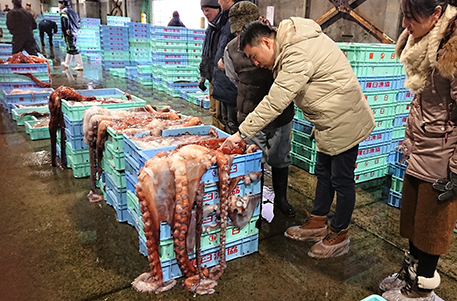 魚種の多い羅臼、地元の人ならではの解説は必見です。
実際に近くで見て、許可があれば触っていただけます。